Due to concerns regarding novel coronavirus (COVID-19) The First Friday Club of Cleveland has cancelled this event.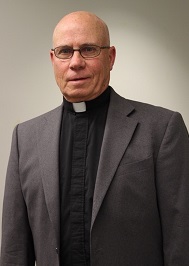 Please joins us on Thursday April 2 as we welcome Reverend James R. Conroy, S.J., Founder of the Ignatian Volunteer Corps as our special guest.
Fr. Conroy's topic is "Ignatius as Entrepreneur". The 16th century founder of the Society of Jesus learned to listen and focus upon where the greatest unmet need of the people of God, figure a point of engagement, gather resources necessary to the task and take a massive leap of faith. All for the greater glory of God. His insight, intelligence and courage made him imaginative and flexible. The same spirit of mission remains alive and well in the mission of the Society of Jesus. Nor is it limited to Jesuits but shared with colleagues across the world.
Location:
The City Club of Cleveland
850 Euclid Avenue, 2nd Floor
Cleveland, OH 44114
Time:
11:30 a.m. – Register & lunch buffet open
Program begins at noon.
REGISTRATION:
Tickets:
$250/table of 10
$25/individual ticket
THIS EVENT HAS BEEN CANCELLED
Cancellation Policy: If you reserve and are unable to attend, please call the office (216-589-9852) to cancel by noon the Monday prior to the luncheon to avoid being charged for the event. No refund will be given if reservations are canceled after 12:00 p.m. the Monday prior to the luncheon.