Thursday, June 27, 2019
Thea Bowman Center: Where Love Shows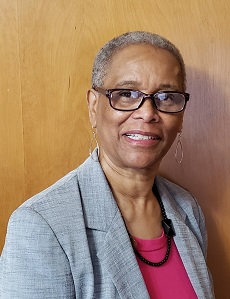 Ella Thomas has served since 2010 as the Executive Director of Thea Bowman Center, located in the Mt. Pleasant Community, bordering Shaker Heights. The Center was named for Sr. Thea Bowan, FSPA, Ph.D., a granddaughter of slaves, who believed working with others is an expression of love. Today, partnering with multiple community organizations, Thea Bowman Center provides health and wellness services, community education, and youth programs that serve 8,000 participants annually.
Ms. Thomas holds a Master of Social Science Administration degree from Case Western Reserve University and is a graduate of Leadership Cleveland's Class of 1999. she has over 40 years of professional experience in administration, project management, organizational development and budget management. Here career span includes mental health, social welfare/human services, health care, community engagement and education. She was recognized by Governors Celeste, Voinovich, Taft and the Ohio Department of Mental Health for her leadership in community mental health. She recently served on the Woodruff Foundation Board. She has served as a faculty field instructor for MSASS and Cleveland State School of Social Work, and is a member of the Visiting Committee for Case Western Reserve University's Mandel School of Applied Social Science.
Please Join us on Thursday, June 27 when Ms. Thomas shares Thea Bowman Center's mission to promote the health and well-being of the people in the Mt. Pleasant Community.
Location:
The City Club of Cleveland
850 Euclid Ave, 2nd Floor
Cleveland, OH 44114
Time:
11:30 a.m. – Register & lunch buffet open
Program begins at noon.
REGISTRATION:
Tickets:
$250/table of 10
$25/individual tickets
ONLINE RESERVATIONS FOR THIS EVENT IS NOW CLOSED. PLEASE CALL OUR ADMINISTRATIVE MANAGER TO INQUIRE ABOUT TICKETS – 216-589-9852.
Cancellation Policy: If you reserve and are unable to attend, please call the office (216-589-9852) to cancel by noon the Monday prior to the luncheon to avoid being charged for the event. No refund will be given if reservations are canceled after 12:00 p.m. the Monday prior to the luncheon.