The Captivating and Curious Posture of JOY:
How we are called to live as Missionary Disciples
Presented by:
Miguel Chavez, Director
Office of Missionary Discipleship at the Diocese of Cleveland
In this presentation, filled with short stories, we will discern the importance of a posture of joy in evangelization and re-imagine what it means to be Church as we dream about the future.
How does a joyful presence, simple as it may seem, transform hearts and lead those searching for more in life to find fulfillment in a relationship with Jesus Christ? How does a posture of joy lead us to perfect play and what does that have to do with evangelization? How does joy reveal truth about who we are as missionary disciples and inspire us in our words and deeds?
About our Speaker: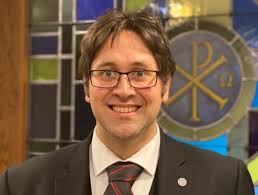 Miguel Chavez serves as the Director for the office of Missionary Discipleship with the Catholic Diocese of Cleveland. He has been active in ministry and education over the past 20 years, working with young adults in campus ministry and mission implementation. He is the author of the From Water into Wine: A Young Adult Ministry Program and ELPIS Leadership Development Program sponsored by The Our Sunday Visitor Institute. Miguel loves to run and train for marathons, fish, and cook. Miguel is married to his lovely bride Kristen with three children (Avery, Tessa, and Isaiah), whom he adores! He holds graduate degrees in Theology and Business.
This webinar is free and open to all.
DATE &TIME:
Thursday, March 4, 2021
Webinar begins at Noon
LOCATION:
ZOOM
REGISTRATION:
There is no charge for this live webinar, however, registration is required.
RESERVE NOW